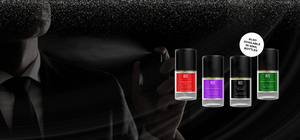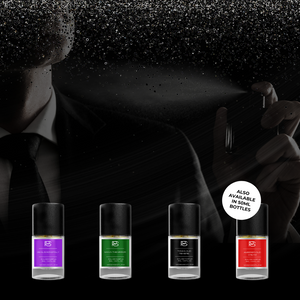 FIND YOUR NEW
SIGNATURE SCENT
NOW AVAILABLE IN 15ML BOTTLES
AFFORDABLE SCENTS you already love
With a little help from Pocket Scents.
Established in 2015, we noticed that the majority of the perfumes on the market were priced as luxury products, and we felt that by cutting out distributors, PR teams, and manufacturers costs we could offer a product that would compare and often surpass the quality of these perfumes for a far more affordable price point.
est. 2015
Proudly made in scotland
All of our scents are developed in our very own lab and manufacturing facility, each tested and certified by a leading chemist in the UK with over 30 years of experience.
Shop Fragrances
Don't take our word for it
★★★★★

Work colleague told me to check out your website ... so glad I did bought three of your fragrances and absolutely love all three!!!!
★★★★★

Received today and all I'm going to say is WOW 🔥🔥 definitely will be ordering more the video review doesn't lie.
★★★★★

Nicest one yet, compliments all the time, people asking what is it and where i have got it from. Highly recommended! 5 star service every time.
★★★★★

After trying this sample, an exceptionally clean and uplifting fragrance, I am looking forward to purchasing a full bottle soon. Unique and definitely stand out in a crowd, as are most of Pocket Scents fragrances.